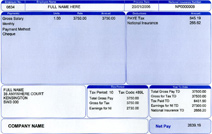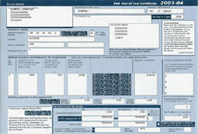 We supply Weekly Payslips, Fortnightly Payslips and Monthly Payslips
P60's are Prepared on approved Inland Revenue forms.
Why choose Wageslips4U?
We use State of the Art Software in which to accurately calculate your Tax & National Insurance Contributions from any given year to the present day.

Whatever your needs, rest assured all documentation will be of the highest quality available, pay slips are meticulously processed & prepared to your explicit instructions.
Quality Assured!
By using our services to buy payslips and proof of income online you are assured of quality products every time with NO hidden extras.

Our Replacement Pay slips are Laser printed on High Grade payroll stationery. P60's come on Approved Inland Revenue Forms with everything prepared to your personal requirements.